How Lucky for the World
by Rev. Robert J. Hermley

Stories for Life Index
Home Page
The woman was pregnant, and she heard what seemed to be a hundred reasons for an abortion: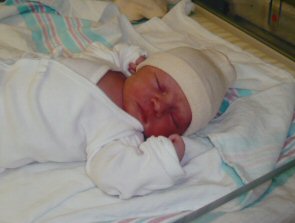 She was single; she had no job.
Her mother would be furious.
Her friends would chuckle.
Her boyfriend would not help her.
Her enemies would gloat.
She might not find a job.
She would be embarrassed.
How few would understand,
And who would know?
But she believed that abortion was murder. So she brought her to term; raised her, loved her, braved the nasty crowd who ridiculed and judged her.
She paid double taxes to send her to a religious school. The child grew big and strong. She felt compassion for those who made mistakes. She went to college; She became a doctor; And she discovered the cure for cancer!
How lucky for the World!