22 Sunday Ordinary Time
A Homily - B Cycle - 2002-2003
First Reading - Deuteronomy 4:1-2, 6-8
Psalm - 15:2-3, 3-4, 4-5
Second Reading - James1:17-18, 21b-22, 27
Gospel - Mark 7:1-8, 14-15, 21-23
Mark wrote to explain Christ
to the new Gentile converts.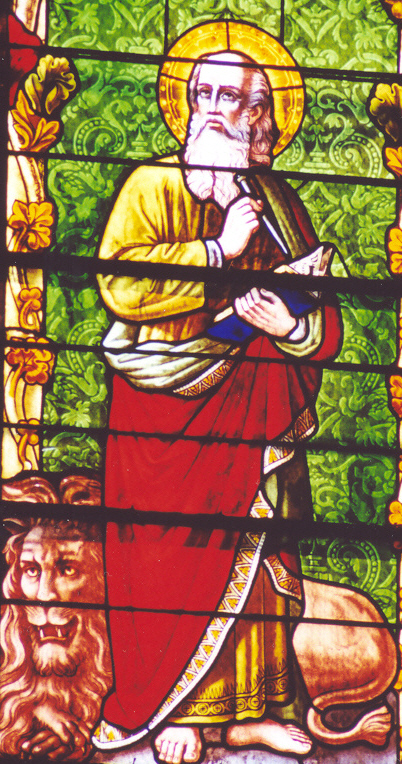 When the Pharisees with some scribes who had come from Jerusalem gathered around Jesus, they observed that some of his disciples ate their meals with unclean, that is, unwashed, hands. - For the Pharisees and, in fact, all Jews, do not eat without carefully washing their hands, keeping the tradition of the elders. And on coming from the marketplace they do not eat without purifying themselves. And there are many other things that they have traditionally observed, the purification of cups and jugs and kettles and beds. - So the Pharisees and scribes questioned him, "Why do your disciples not follow the tradition of the elders but instead eat a meal with unclean hands?" He responded, "Well did Isaiah prophesy about you hypocrites, as it is written: This people honors me with their lips, but their hearts are far from me; in vain do they worship me, teaching as doctrines human precepts.
You disregard God's commandment but cling to human tradition." He summoned the crowd again and said to then, "Hear me, all of you, and understand. Nothing that enters one from outside can defile that person; but the things that come out from within are what defile.
"From within people, from their hearts, come evil thoughts, unchastity, theft, murder, adultery, greed, malice, deceit, licentiousness, envy, blasphemy, arrogance, folly. All these evils come from within and they defile."
Last October, I had the privilege of attending the canonization in Rome of a Spanish priest-saint, St. JoseMaria Escriva. This was a particularly important pilgrimage to the Eternal City for me because I had entrusted my Masters Thesis' completion in the seminary to his patronage. My thesis was in the area of the Church's theology of work based on the notion that work is the way that the human person perfects himself in the world and is the most immediate place where the human person can make the world holy.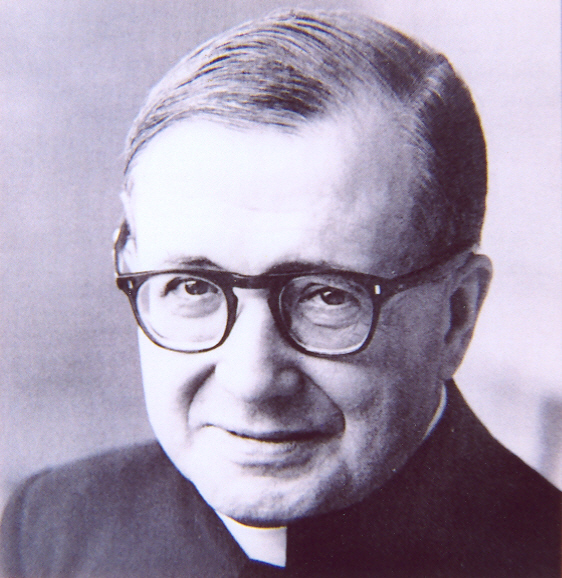 As for the canonization - it was just marvelous. If you can imagine 350,000 people packed into St. Peter's Square all the way down the Via de Cancillazione to the Tiber River, kneeling in utter silence during the consecration at Mass. The only sound you could hear other than the Pope's voice was the sound of pigeons flying above the Bernini colonnades around St. Peter's Square. The piety and devotion to the Eucharist was breathtaking.
I chose St. Jose Maria as my thesis patron saint because his spirituality is intrinsically connected to the whole notion of sanctifying one's work - to become holy in the world not in spite of our work, but through it. In other words, the simplest things done well can be acts of love toward our Lord and can be meritorious in our desire for our salvation and the salvation of others. St. Jose Maria presented his idea of empowering the laity to sanctify the world through their work 20 years before the beginning of the Second Vatican Council. When St. Jose Maria presented this theology of work to some cardinals in Rome in the 1940s, they told him that he was a generation ahead of his time. They were right - the most fundamental theological premise of the Second Vatican Council in regards to the laity is steeped in the ideas of St. Jose Maria.
We take time over this Labor Day Weekend to consider our work and our study. After all, we spend the vast majority of our day and the vast majority of our lives performing some type of work. In our Letter from St. James, in our second reading, we are commended to be not only hearers of the word, but doers of the word. As another academic year commences, we do well to set some goals for ourselves this year. It's time to make some resolutions to be holier, to be saints in the world.
To be an effective Catholic in the world today, requires that we do much more than just go to Sunday Mass and avoid major sins. We have a duty to evangelize the world - it's the call of the Second Vatican Council: the universal call to holiness. Yet, how many persons are really serious about their vocations to be saints? Isn't it more often the case that individuals just go week to week without much direction in the spiritual life?
Isn't it more often the case that we find ourselves overwhelmed by the demands of our schedules so much so that we often feel we have so very little control of our lives and certainly our response to be saints in the world?
What I would like to present to you now is a very practical suggestion for using one's work as a primary means of attaining spiritual perfection. This suggestion should be achievable for anyone in this church, whether you work, study or are retired. I can promise you that people I know who have committed to these habits have a greater sense of direction in their lives and already experience the many graces associated them them. Thus, I would like to invite each of you to develop what is called a spiritual plan of life. This is not meant to be some affected piety that is impossible for lay people to achieve. Rather, it is exactly for lay people, living and working in the world.
Generically, a spiritual plan of life is a daily regimen of prayer and study of the faith that every Catholic should be able to do. Here's an example of a spiritual plan of life of a friend:
1. Morning offering when you wake-up.
2. Pray a decade or two of the rosary during your commute (turn off the radio).
3. Keep a list of intentions at your office desk for which you'd like to offer your work for
the day.
4. Keep at least one holy image of our Lady and/or our Lord at your desk.
5. Grace before lunch
6. Angelus or Regina Caeli (during Eastertide) at noon (it's on the internet).
7. Pray a decade or two of the rosary during your commute home.
8. Evening prayer after dinner (brief) and 5 minutes of reading in the Catechism of the
Catholic Church.
9. Brief examination of conscience and prayers before retiring for the night.
For those who are able, I recommend attendance at daily Mass at least once outside of Sunday and frequent confession - once every 8-12 weeks, if not more. While we are all committed to living the moral life throughout our lifetimes, only having to manage 8-12 weeks at a time is much more palatable and achievable.
Other areas where people find spiritual growth include: volunteering in the parish; tithing one's income and making a yearly retreat. Simply making our faith journey a matter of meeting the Sunday obligation and not committing mortal sins is not enough. To be a saint is the end game and we can't really do that unless we are really committed to making the time to grow in holiness. It's nothing overly pietistic or affected. It's a matter of a simple and yet deep desire to strive, by God's grace, to meet the demands of our baptismal promises and dignity.
My brothers and sisters, let us commit ourselves to developing a personalized spiritual plan of life so that our prayer and our worship translate into good works so as to avoid Isaiah's prophecy when he says that "This people honors me with their lips, but their hearts are far from me." By God's grace, we can strive for the very height of the interior life - confident that God will assist us in our desire to be saints. May His will be done on earth as it is heaven.
Praised be Jesus Christ. Now and forever.
If you find this material valuable, consider a tax deductible gift to support this site.
The DaCapo Foundation • 2402 Tricia Ct. • Vienna VA 22181