27th Sunday Ordinary Time
A Homily - B Cycle - 2002-2003
First Reading - Genesis 2:18-24
Psalm - 128:1-2, 3, 4-5, 6
Second Reading - Hebrews 2:9-11
Gospel - Mark 10:2-16 or 10:2-12
Mark wrote to explain Christ
to the new Gentile converts.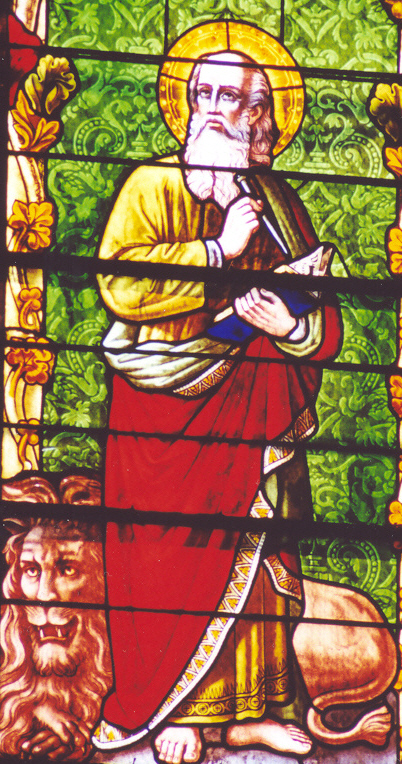 The Pharisees approached Jesus and asked, "Is it lawful for a husband to divorce his wife?" They were testing him. He said to them in reply, "What did Moses command you?" They replied, "Moses permitted a husband to write a bill of divorce and dismiss her." But Jesus told them, "Because of the hardness of your hearts he wrote you this commandment. But from the beginning of creation, God made them male and female for this reason a man shall leave his father and mother and be joined to his wife, and the two shall become one flesh. Therefore what God has joined together, no human being must separate." In the house the disciples again questioned Jesus about this. He said to them, "Whoever divorces his wife and marries another commits adultery."
And people were bringing children to him that he might touch them, but the disciples rebuked them. When Jesus saw this he became indignant and said to them, "Let the children come to me; do not prevent them, for the kingdom of God belongs to such as these. Amen, I say to you, whoever does not accept the kingdom of God like a child will not enter it." Then he embraced them and blessed them, placing his hands on them.
Today's first reading from Genesis and our Gospel from St. Mark point us to a topic very near and dear to my heart. Parish priests spend a significant portion of our week attending to marriage preparation and on the other end, annulments. In our daily work, we priests are keenly aware that we are fighting a culture war - a divorce culture that largely dismisses some of the most explicit moral teachings of the Lord Jesus. This Gospel passage is so counter-cultural in our day. It totally challenges us to consider our own views of marriage and divorce because it is antithetical to the spirit of the world.
When the Pharisees confront Jesus on the question of divorce, our Lord explicitly tells them that even though Moses permitted divorce due to the hardness of heart of the Jews, it was not this way from the beginning, in Genesis. Our Lord refers to our first reading, "God made them male and female. For this reason a man shall leave his father and mother and be joined to his wife and the two shall become one flesh."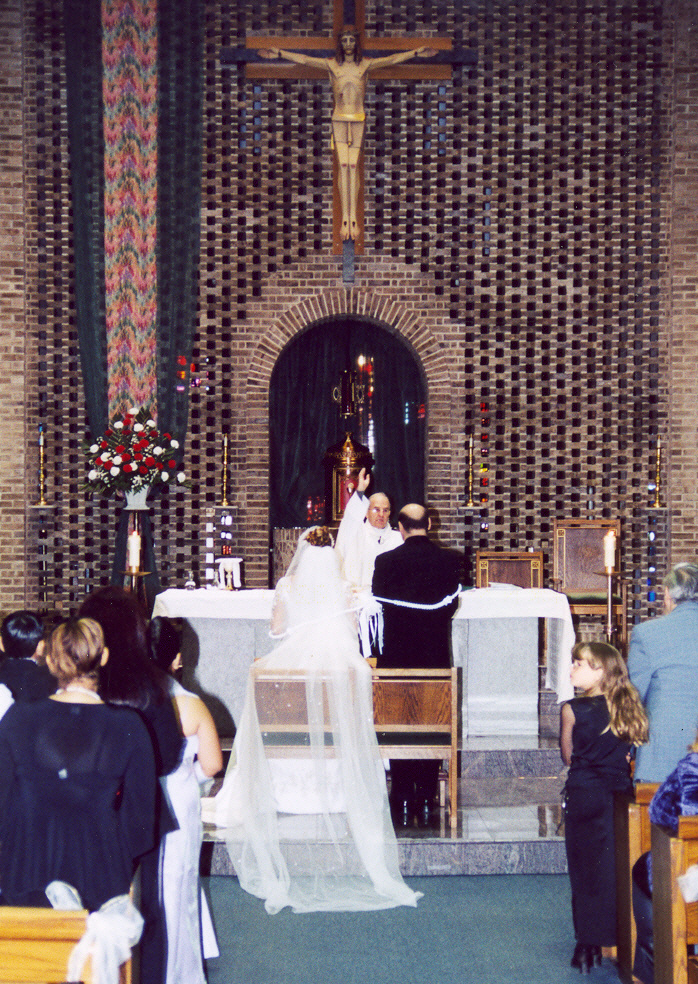 This statement is so ordinary and yet so profound for it manifests the divine mind and God's authorship of marriage. It was God who created us male and female so that two could become one. God, not man, but God alone has determined the structure, meaning and goals of marriage. Man is not free to redefine these terms because man did not invent marriage. Some in our society are attempting to rewrite God's rules as if they were God Himself. God designed marriage with two purposes in mind: for the good of the spouses and for the birth of children. We call the unitive and procreative ends of marriage. However, when we live in a contraceptive culture that separates the unitive from the procreative ends, we ought not to be surprised when some in society want to introduce marriage between two men or two women. If marriage need not include procreation, same-sex marriage and any kind of related perversion is an entirely logical conclusion.
In becoming one flesh, Jesus says that what God has joined, man must not divide. What our Lord is suggesting here is that divorce is not just something that God frowns upon, it just isn't possible. "Isn't possible?" You may ask? You may wonder how it is that we can say that divorce is not possible. After all, nearly 53 percent of all marriages, Catholic and non-Catholic end in legal divorce. How is it then possible to claim that divorce is not possible? Here's the key distinction: divorce is a civil and legal process and decree. It is not a religious act at all. When a couple whose marriage fails ends in divorce, they are able to obtain LEGAL divorce. As we all know, the Church does not recognize divorce. It's just not possible. In fact, Christ forbids it and when he says, "Let no man separate what God has joined." This is where annulments come into play. Contrary to popular belief, an annulment is NOT a Catholic divorce. A divorce is a legal document that states that a couple was legally married and now is no longer. Any question about the legitimacy of children falls under the legal ramifications of estates and trusts. Annulments are entirely different. Annulments state that a sacramental marriage never occurred, usually due to some defect in the consent between the man and woman at the time of the wedding. In other words, there was no sacramental marriage. There may have been a legal marriage and a common life and children born and raised, but a sacramental marriage may have been lacking. Even if there was a wedding; even if there were flowers and music and a nice reception on the wedding day, something in the consent was lacking such that the consent was invalid, thus preventing sacramental marriage from occurring. There are over a dozen ways that consent could be lacking. For example, it could be due to a lack of an intent for fidelity or an intention against a permanent marriage. Or it could be an intention against having children. There are other reasons, but too many to mention here.
As a Church, we have a strong obligation to reach out to those who are divorced. We must treat them with compassion and love and mercy. No one really wins in divorce. It is a most difficult ordeal for anyone close to it and yet legal divorce by itself does not exclude one from the sacraments. Again, the Church makes no comment on legal divorce; it is divorce of a sacramental bond that is not possible. Similarly, we face a serious pastoral challenge to reach out to the divorced and remarried - those who have attempted remarriage without an annulment of their first bond and are now in invalid marriages. Our Lord forbids this as well when he says, "Whoever divorces his wife and marries another commits adultery against her and if she divorces her husband and marries another, she commits adultery."
Many persons who have divorced and attempted remarriage want to remain part of the Church but know that their objective state of life, an invalid bond, excludes them from reception of Holy Communion and the other sacraments. Granted, if such persons can commit to living as brother and sister until the annulment and invalid bonds are regularized, they may be able to receive the sacraments. In any case, we must encourage these persons to seek the proper remedy through a Church annulment and a validation of their invalid bond. These are not easy. Trust me, I know. However, I can share with you the fact that persons who seek annulments are not just worried about getting their marriage regularized with the Church as if it were some cold, de-personalized process. These people are looking for healing, for closure and we try to work with these individuals to help them on their way because we want them to enjoy the full benefit of all of her sacraments.
We need to proclaim this teaching more now than ever for we need to remain faithful to the wishes of the founder of marriage - God Himself. The Church does not forbid divorce on her own but on the authority of Christ's words and the Creator's design in Genesis.
In a culture that practically encourages divorce when the going gets tough, let us pray for the strength of married life. We should pray that married couples will devote and dedicate themselves each day to the hard and holy work of marriage. Rather than redefine marriage according to our own designs, we ought to conform ourselves to the divine plan. And we do well to give thanks to almighty God for having designed it as He did and we ask His blessing upon all those who strive to live this vocation in fidelity and joy, whatever the circumstances. We also should pray for the legally divorced and for those who are in irregular marriage situations, that they will find healing in and through our Church, which so values the institution of marriage as Christ Himself did. May the Blessed Virgin Mary and St. Joseph inspire us to turn our culture back to an imitation of the world's happiest marriage - with Christ Jesus at its very center.
Praised be Jesus Christ, now and forever!
If you find this material valuable, consider a tax deductible gift to support this site.
The DaCapo Foundation • 2402 Tricia Ct. • Vienna VA 22181