Presentation of our Lord
A Homily - B Cycle - 2002-2003
First Reading - Malachi 3:1-4
Psalm - 24:7, 8, 9, 10
Second Reading - Hebrews 2:14-18
Gospel - Luke 2:22-40, or 22-32
Written to explain that
Christ came to save everyone.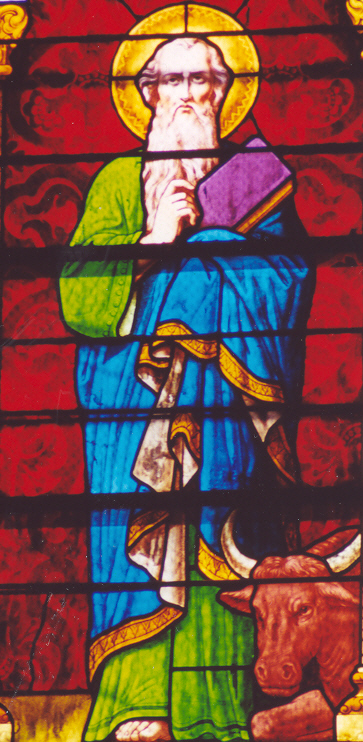 When the days were completed for their purification according to the law of Moses, they took him up to Jerusalem to present him to the Lord, just as it is written in the law of the Lord. Every male that opens the womb shall be consecrated to the Lord, and to offer the sacrifice of a pair of turtledoves or two young pigeons.
Now there was a man in Jerusalem whose name was Simeon. This man was righteous and devout, awaiting the consolation of Israel, and the Holy Spirit was upon him. It had been revealed to him by the Holy Spirit the he should not see death before he had seen the Christ of the Lord. He came in the Spirit into the temple, and when the parents brought in the child Jesus to perform the custom of the law in regard to him, he took him into his arms and blessed God, saying: "Now, Master, you may let your servant go in peace, according to your word, for my eyes have seen your salvation, which you have prepared in sight of all the peoples, a light for revelation to the Gentiles, and glory for your people Israel."
The child's father and mother were amazed at what was said about him; and Simeon blessed them and said to Mary his mother, "Behold, this child is destined for the fall and rise of many in Israel, and to be a sign that will be contradicted - and you yourself a sword will pierce - so that the thoughts of many hearts may be revealed." There was also a prophetess, Anna, the daughter of Phanuel, of the tribe of Asher. She was advanced in years, having lived seven years with her husband after her marriage, and then as a widow until she was eighty7-four. She never left the temple, but worshiped night and day with fasting and prayer. And coming forward at that very time, she gave thanks to God spoke about the child to all who were awaiti9ng the redemption of Jerusalem.
When they had fulfilled all the prescriptions of the law of the Lord, they returned to Galilee, to their own town of Nazareth. The child grew and became strong, filled with wisdom; and the favor of God was upon him.
Hearts are heavy this morning all across our country and the world in light of yesterday's tragedy. Watching some of the coverage of the space shuttle's demise took me back 17 years when America mourned the death of those who died in the Challenger accident. Our space program has been an icon of American progress and ingenuity and so to have this happen at a time in history when there is so much uncertainty in the world, makes for a difficult set of circumstances.
It is providential, then, that we celebrate the Feast of the Presentation of our Lord today - a feast of great hope and I think we'd all agree that at a time like this, we could all use a nice dose of this virtue. Interestingly, we not only find hope in the Messiah, Jesus the Lord, who is presented by Mary and Joseph in the Temple - we all find great hope in the testimony and lives of Simeon and Anna, two of the Biblical characters depicted in our Gospel passage today. Simeon and Anna are elderly - Simeon was ready to die and Anna was 84, when the Holy Family comes to the Temple. Both Simeon and Anna saw so much turmoil in their lifetimes - crime, war, terrorism, corruption and the Roman occupation of their homeland. Yet, they are not cynical or bitter - they await the coming of the Messiah with joyful expectation. Their hope was based on a faith that they nurtured, by God's grace, within their souls - a trust that God would protect them and come to their aid in a a time of great uncertainty in their own land - not sure of what the future held for their beleaguered nation, which had endured so much suffering. The challenge for us is to adopt the spirit of Simeon and Anna - to not be afraid of what lies ahead because we have a God who surely hears our prayers and comes to our assistance in ways beyond our imagining. We should all pray to have this wonderful trust that inspires the dying Simeon to say, "Now, Master, your servant can go in peace for I have seen the salvation our your people - the salvation that you promised us."
And then of course, we turn our attention to Mary, who carries our Lord, still an infant, into the Temple. It won't be the first time that we will see Mary and Jesus in the Temple - we will see them again when Jesus is about twelve and Mary and Joseph go to find Him in the Temple, arguing with the Jewish elders. Finally, we will see the Temple of our Lord's body being broken at Calvary, this time just yards outside of Jerusalem - Mary, this time - at the foot of the Cross. And so, let us briefly examine these three scenes:
First, the infant Jesus in the Temple for the Presentation. The infant presented today cannot know what this moment means. But, his mother knows. She knows that this is not merely fulfilling a prescript of Jewish law - it is not merely compliance of an external law for external judges. It is not symbolic conformity - it is real conformity. It is complete handing over, a pouring out, that is taking place - an unconditional obedience to the full force of God's law. The infant Jesus cannot know this, but Mary knows it. She knows her heart will be pierced and she carries this knowledge to our next scene - when Jesus is Twelve, arguing with the elders in the Temple.
In this second scene, the infant Jesus is now a child - full of zeal for His Father's house. He has wisdom and grace and he amazes the Jewish elders by his knowledge and understanding of the Scriptures. And He knows - this time He knows - that He is about His Father's business. But what the child Jesus cannot know, at least in his human nature, is what form this business will take. He cannot yet know that enraged and fearful elders will destroy the temple of His body years later. But Mary must know - she knows her suffering before finding Jesus in the Temple was but preparation for the final scene at Calvary. And still, she wants to present Jesus, her child - in satisfaction for the just demands of God's law.
And so the third scene - this time, the Temple is the body of Jesus being broken on the Cross - when the handing over and the pouring out that Mary began in the Temple at the Presentation years earlier - the event we celebrate this - is now coming to completion and fulfillment.
These are some the mysteries of our Faith. At times, we find ourselves so full of zeal - knowing that we each must be about our Father's business and yet we are at times so afraid, fearful of what unconditional obedience to the will of God may cost us and how much we are willing to give of our lives to Him.
And so again - for you and for me, Mary and Jesus fill sacred space again - this time, in our own Temple here in Vienna. In the Eucharist, Jesus will be present here beyond infancy, beyond youthful zeal and beyond childhood. He has grown to full stature and is present to offer the Temple of His body in Holy Communion for us. Yes, Mary is present with us as well - still consenting to Presentation - still willing to have her heart pierced, but this time - for us. If we would be Christians, grown to full stature, we must allow Mary to present us, her children, to the Father in unconditional obedience to His will. Let us find great comfort and great confidence in knowing that the very mother who willed to present Jesus to the Father, now stands ready, to present us in the same way. May the hope that is grounded in our faith inspire us to continue to trust that peace in the world and in our land can be ours if we consent, like Mary, to greater obedience to the will of the Father.
Praised be Jesus Christ, now and forever!
If you find this material valuable, consider a tax deductible gift to support this site.
The DaCapo Foundation • 2402 Tricia Ct. • Vienna VA 22181