Advent First Sunday
A Homily - B Cycle - 2002-2003
First Reading - Isaiah 63:16b-17, 19b: 64:2b-7
Psalm 80:2-3, 15-16, 18-19
Second Reading - 1 Corinthians 1:3-9
Gospel - Mark 13:33-37
Mark wrote to explain Christ
to the new Gentile converts.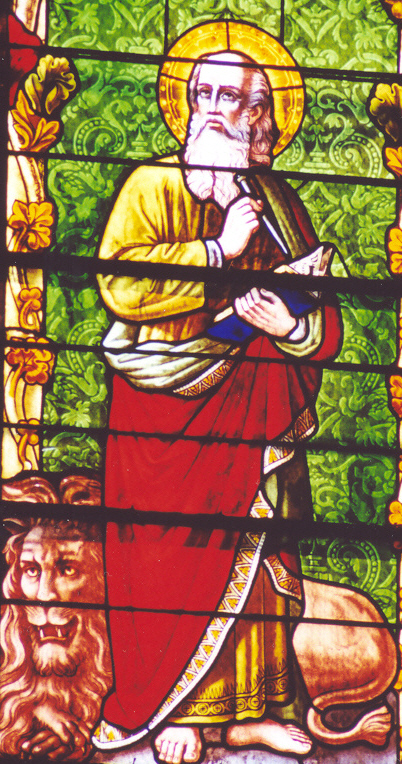 Jesus said to his disciples: "Be watchful! Be alert! You do not know when the time will come. It is like a man traveling abroad. He leaves home and places his servants in charge, each with his work, and orders the gatekeeper to be on the watch. Watch, therefore; you do not know when the lord of the house is coming, whether in the evening, or at midnight, or at cockcrow, or in the morning. May he not come suddenly and find you sleeping. 'What I say to you, I say to all: 'Watch!'"
This is the beginning of the penitential season of Advent. Penitential? Indeed! That is the reason why there are less furnishings in the church and in the chapel. In fact, the reason why we priests wear purple is to remind us that we have now entered into the period of 24 days of penance. No, it's not the same kind of penance and mortification that Lent calls us to, but it is a time when we need to strip away those things in our lives that keep us from true communion with Jesus, thus giving Him a chance to make his home with us at Christmas time.
In the secular mentality, Christmas has actually already begun, in a way. it began on Friday - or as retailers like to call it, Black Friday; perhaps hoping that after Christmas Day, they'll be in the black; not in the red.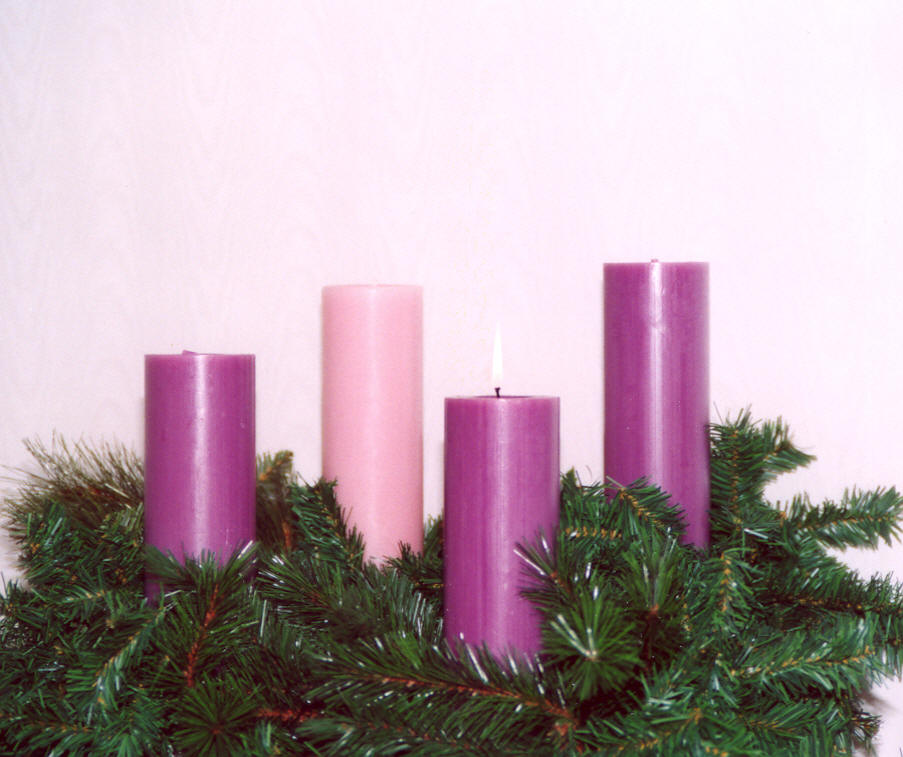 Just two days ago, this past Friday, I offered the 6:15am Mass. Getting up early the day after Thanksgiving was not easy. I really didn't expect many people to be there - many folks had the day off; some were away on trips; and the teens who normally are there surely slept-in on their day off from school. I told the folks at that Mass that the Friday after Thanksgiving always reminds me of the quote from Scripture, where the prophet says, "Zeal for your house consumes me." I think by the look of the mad rush to the malls on Friday morning, we could replace that quote with, "Zeal for your Mall consumes me." I'm certainly not here to condemn shopping. In fact, I partook in some of the sales later that day. Yet, I'm always intrigued by the total devotion that so many people have in their planning and preparation for these shopping days at the mall. If only we had that kind of zeal for the Lord. In days gone by, it was our churches that were adorned with marble and gold in-lay in the facades. In our day, it is our shopping malls that have all the marble fixtures and the gold in-lay now adorns the facades of lingerie stores. Things have really changed.
To avoid us getting totally caught up in Christmas, even though it's not properly celebrated until Christmas Eve, I'd like to propose several Advent resolutions. These are intended to keep us focused on our preparation and to make this Advent a very spiritually fruitful time of the year:
• Adoration - spending time at the feet of Jesus; just spending time in presence is so valuable; contemplating that He is really present in the tabernacle and thirsts for our love. We are blessed with exposition from 1 - 5 PM each Sunday, concluding with Vespers. On Wednesday evenings during Advent, we also have Vespers. We should take advantage of this opportunity to worship our Lord, really and substantially present in the Blessed Sacrament.
• Daily Mass - attending Mass even once a week outside of Sunday would be a good start. Daily reception of the Eucharist is such a privilege, since we receive the very body, blood, soul and divinity of Jesus, not a symbolic representation. Given this reality, we ask if we should make an effort to partake in this privilege.
• Taking time to read and reflect upon the Synoptic Gospel accounts of the time leading to the Birth of Jesus, reflecting on the lives of the Blessed Virgin Mary; St. Joseph and St. John the Baptist. Advent is a very Marian season for the joyful mysteries of the Annunciation and Visitation occur prior to our Lord's birth. On December 9th this year, we will also celebrate the solemnity of the Immaculate Conception. Mary, our Lord's first disciple has so much to teach us about her Son and what it truly means to be a believer.
• Get into the habit of praying over the Advent wreath each night and in front of the crθche scene either at the home or in the Church. This is an excellent way to keep Christ at the center of our attention in the coming days.
• Confession - I always recommend that people come to confession at least every other month outside of Advent and Lent; this is as good a time as any to make a good examination of conscience and confess one's sins to a priest.
Today's Gospel from St. Mark provides a stern warning to be on guard and watchful for the return of the Lord. This theme of a surprise return is quite prevalent in the Scriptures. For example, in St. Paul's Letter to the Thessalonians, the return of the Lord is likened to a thief in the night. Many people have difficulty understanding this metaphor of the thief. Actually, I think it's a very beautiful metaphor because it speaks to the reality of the human condition and our need for a Savior, whom we await with grateful expectation during this Advent season. One of our RCIA instructors offered me an insight I'd like to share with you.
You see, when the devil entered into the human scene and duped Adam and Eve in the Garden of Eden and tempted them into what became original sin, Satan stole away our original innocence and totally disrupted our existence. Things would never be the same after that tragic day in the Garden. The devil tempted Adam and Eve into turning our world upside down and we know all too well down through history and even in our own day of how disordered our world has become.
Thus, when Christ enters the human scene, he seeks to restore and redeem what was stolen away by the devil. Our Lord, the just larcenist, desires to steal each of us back to the Father and snatch us up back to heaven, that place which we were created for and our heavenly homeland. The difficulty, of course, is that we find so many ways to try to thwart God's plan and do things OUR WAY, independent of Him. The arrival of Christ is evident to us not only at Christmas time but in many and subtle ways in our daily lives.
• Every time we are faced with a moral decision, the movement of the Holy Spirit in our conscience is Christ coming into our lives. Similarly, every time we resist temptation and choose virtue over vice, Christ comes again.
• Every time we reach out to that estranged family member or long-lost friend during this time of year, Christ comes into our lives.
• Every time we make efforts to assist with the works of the Church through charitable works or giving, Christ enters into our lives.
• Every time we get knocked down by sin but rise from the ashes through the Sacrament of Penance, Christ comes again.
• And most importantly - every time we receive the Eucharist worthily, Christ is substantially present in our bodies and he illuminates our souls with his grace.
So, in this ancient season of hope - this Advent - let us commit to being more focused on the season at hand and more sensitive to the workings of the Holy Spirit in our day to day living. May we turn to Mary with greater devotion and zeal, so that she can teach us the way to Her son. May we allow Christ, the righteous thief, to steal our hears and capture our imaginations and so lead us to live in the freedom and glory of the children of God.
Praised be Jesus Christ, now and forever!